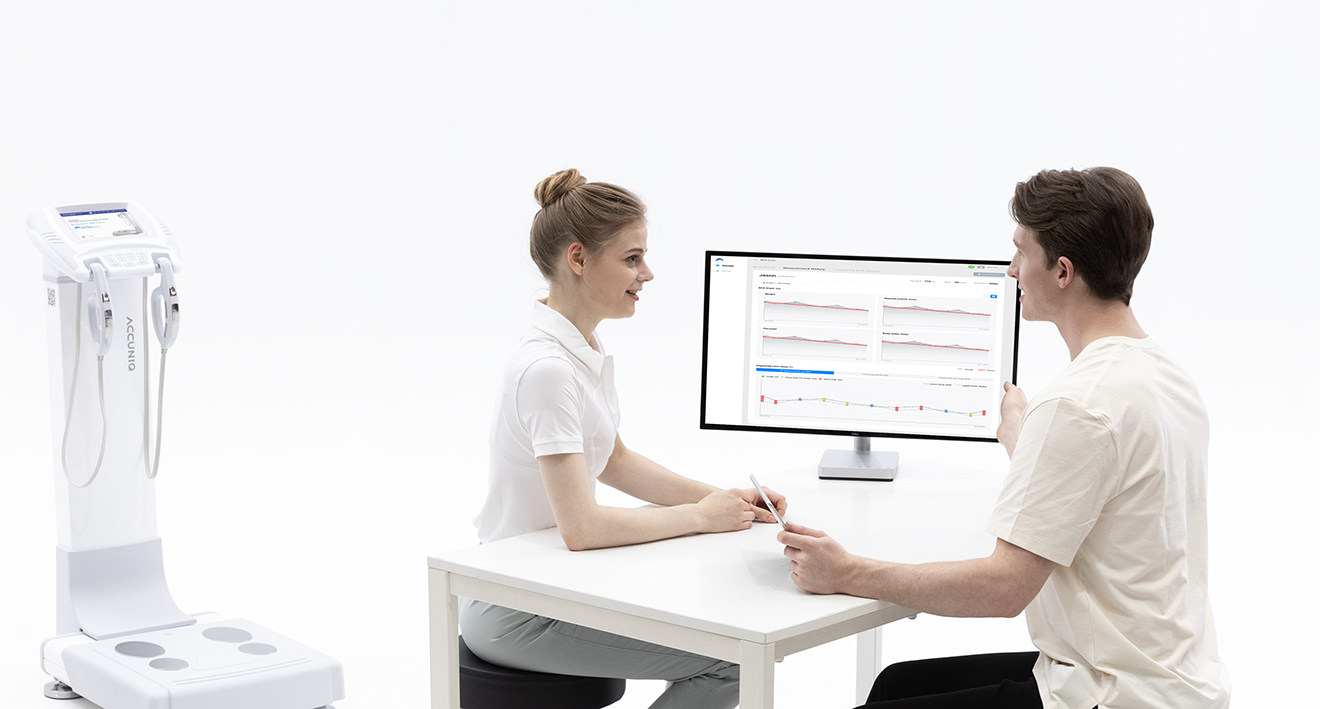 Systematic body
composition analyzer
Data management
Instantly transmit the measurement results of the linked ACCUNIQ body fat analyzer
Easily search members' body composition data and use it for coaching on exercise and diet
Check the changed body composition results at a glance with the history graph for each item
Provide functions necessary for the center, such as equipment management and manager registration, etc.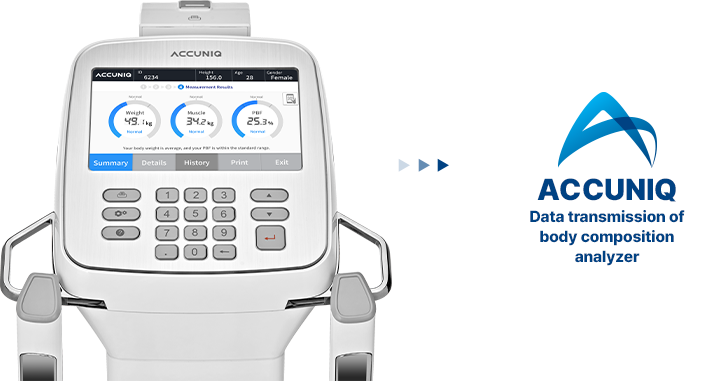 Data transfer from ACCUNIQ
body composition analyzer
When linked with the ACCUNIQ body composition analyzer,
the results are immediately transmitted to the program.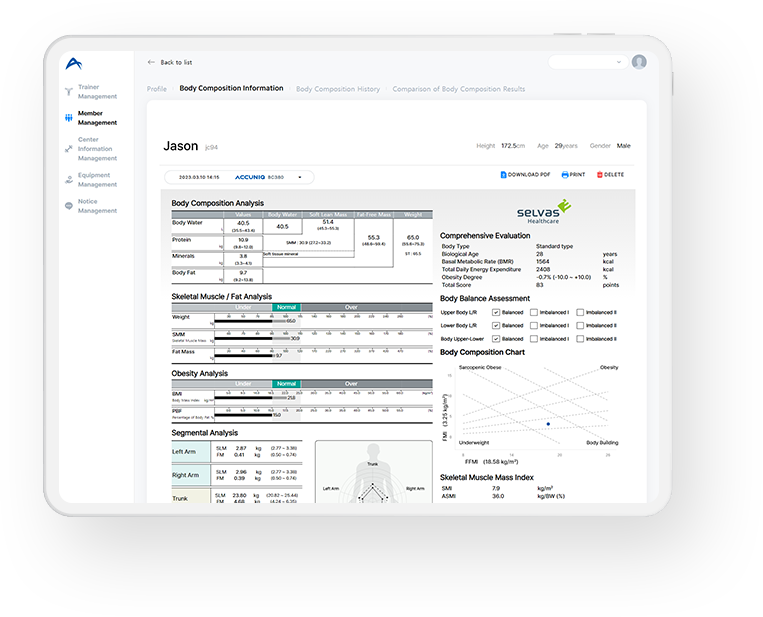 Check the body composition result sheet on a tablet and easily manage it
The whole contents of the result sheet are provided
by ACCUNIQ Dashboard. Easily manage members' body
composition results with ACCUNIQ Dashboard without
having to print out the result sheets and
keeping every sheet.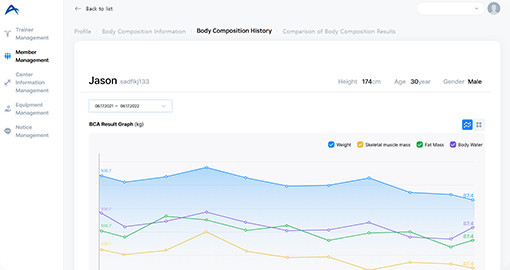 Check members' body fat
changes at a glance
Check members' body fat changes at a glance Provide periodically
measured data in a history graph so that you can plan
professional diet guides and exercise programs customized
to each member's characteristics.
By providing a result sheet comparison function,
you can easily compare previous measured result data.
Easily check and use changes in body composition such as weight,
skeletal muscle mass, body fat mass, and body water before
and after members management.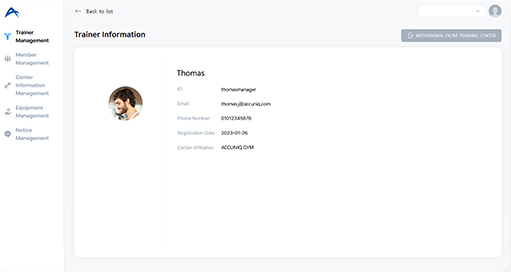 Provide specialized functions
for center management
Depending on the position of your fitness center staff,
you can subdivide account into trainers and center managers.
Designed for fitness chain operators to manage
multiple centers with one account.
(Provides trainer management, member management,
center management, and equipment management)