ACCUNIQ Software
ACCUNIQ Dashboard &
ACCUNIQ Connect
Cloud-based body fat data management solution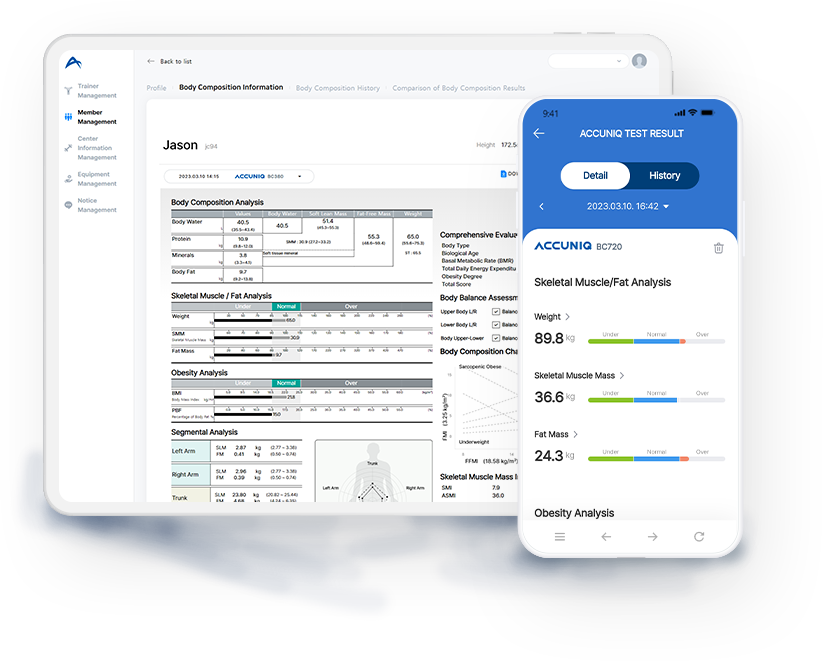 SMART USE
Smart use of body fat analysis data
Body composition
measurement at the same time
Data transmission

The administrator checks
the measurement results on the tablet
and the measuring target
on the smartphone.

Anyone can easily
manage accumulated
body composition data
ACCUNIQ
ACCUNIQ provides ACCUNIQ Dashboard for tablet PCs
for administrators in hospitals, clinics and fitness centers,
and ACCUNIQ Connect for smartphones for individual users.
It is designed to digitize ACCUNIQ body composition measurement
results through a cloud-based ICT service so that you can manage
the measurement data more easily and make long-term
and short-term plans for health such as exercise and diet.
Join ACCUNIQ Software Solution,
a regular body composition test essential
for steady health management.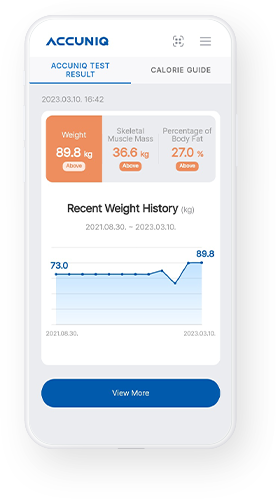 ACCUNIQ Connect
Smartphone app for individual user's body fat data management
Learn More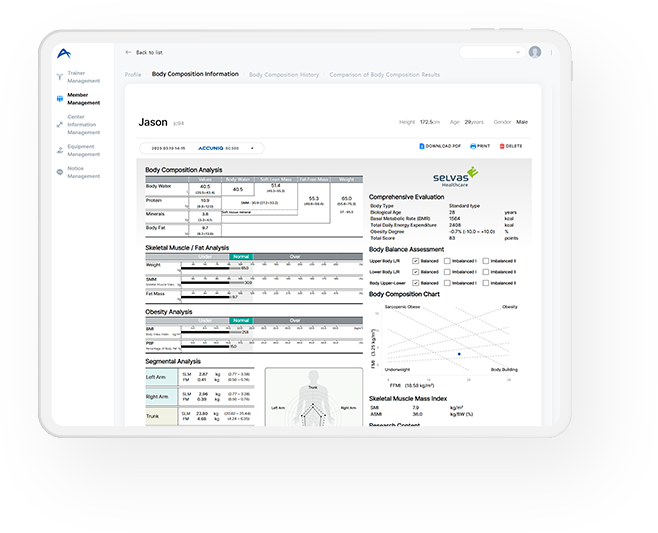 ACCUNIQ Dashboard
Solution for administrators specialized in members' body composition data management
Learn More