ACCURATE + UNIQUE = ACCUNIQ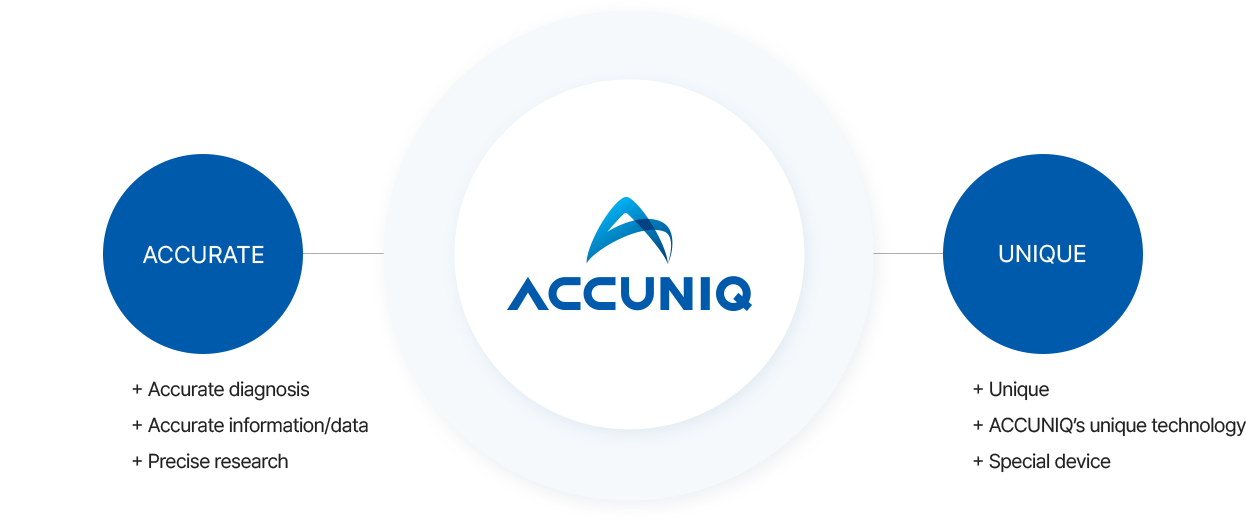 Accurate diagnosis, Unique device
Accurate diagnosis, specialized device
ACCURATE
We recommend appropriate treatment
and improve the healthy balance
of the body with ACCUNIQ's accurate
and precise diagnostic tools.
UNIQUE
We strive to ensure that customers
can enjoy a healthy life both in body
and mind by pursuing advanced technology
and future-oriented innovation in all
of our ACCUNIQ diagnostic products.
TRUSTWORTHY
ACCUNIQ puts the customer's health first
and promises to improve the quality of life
with reliable information and services.