Understanding body composition
Start more convenient
and more enjoyable health care
ACCUNIQ Connect
ACCUNIQ Software Solution is
an exclusive app for user's body composition measurement record management.
Easily transmit body composition test results measured with professional body composition equipment via QR code
Save body composition test results on your smartphone, including skeletal muscle mass, fat mass, body water, and more.
Provide multiple measurement test results as a cumulative graphsfor each item
Set management goals based on body composition test results, provide calorie guide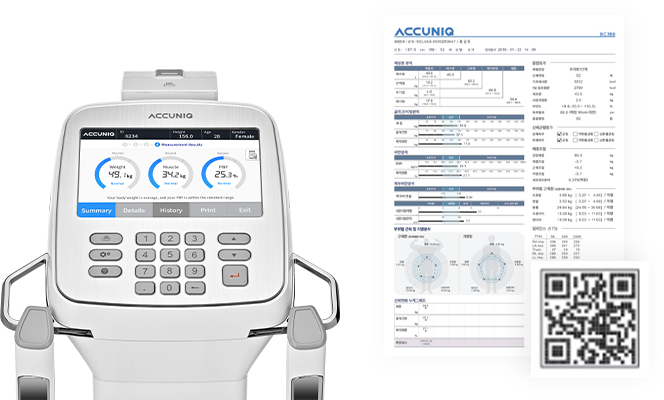 Easily save body composition
data to your smartphone
You can save the test results in the app by scanning the QR code
provided on the ACCUNIQ body composition analyzer result screen
or printed result sheet without having to keep the result sheet.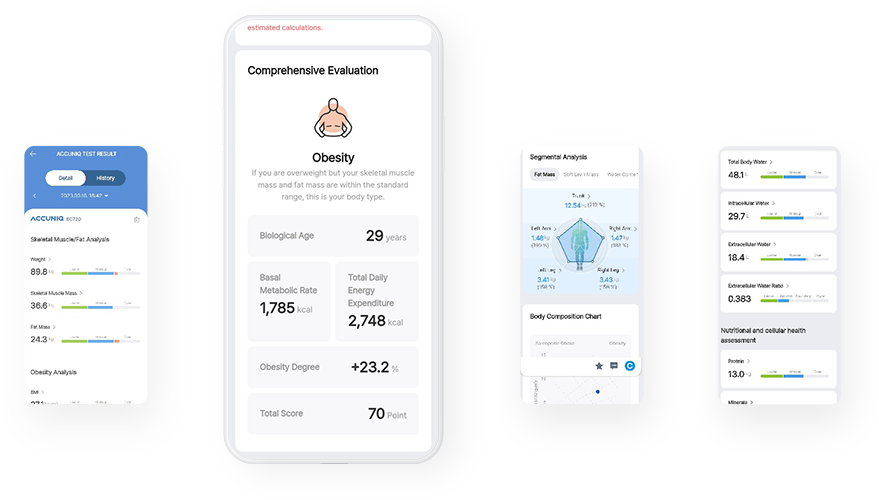 Check body composition result data on your smartphone
Check detailed body composition measurement data such as skeletal muscle and fat analysis, obesity analysis, comprehensive evaluation, etc. on the smartphone.
*Detailed body composition information is provided differently depending on the ACCUNIQ body composition test equipment.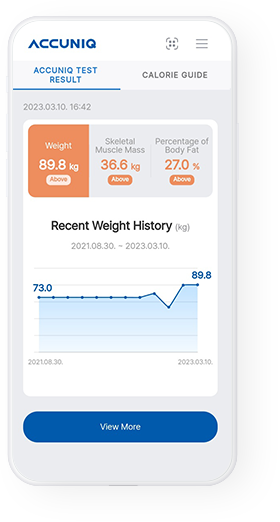 Provide body composition
measurement results measured
periodically in a graph
As it provides a graph of changes in weight, muscle mass,
and body fat percentage measured multiple times,
you can compare how body composition has changed
according to health management results.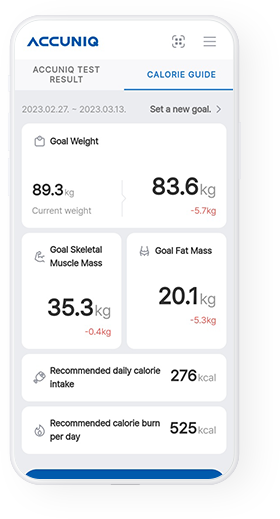 Body composition management
customed to the user's body
Provide a goal and calorie guide
Provide a questionnaire for preparing physical activities
to create management goals based on health status responded
by the user, and measurement result data
It provides recommended daily intake and recommended
calorie consumption for health management based on
the saved activity level, target diet period, and control target.
Download ACCUNIQ Connect
Download the ACCUNIQ Connect app using one of the methods below.
QR code recognition
Read the QR code through
the Scan app to download the app.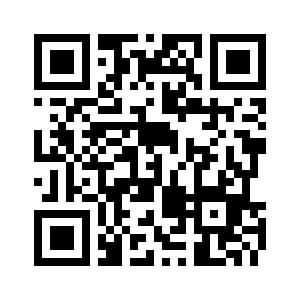 Cautions
* Body composition measurement items stored in ACCUNIQ Connect cannot be used for medication or treatment by the user's arbitrary interpretation.
&nbsp&nbsp For detailed analysis of body composition measurement results, be sure to consult with a specialist.
* The body composition result items provided on the app may differ depending on the type of equipment being measured.
* The function may not be supported depending on the smartphone type. (Android 10, iOS 14 Version)